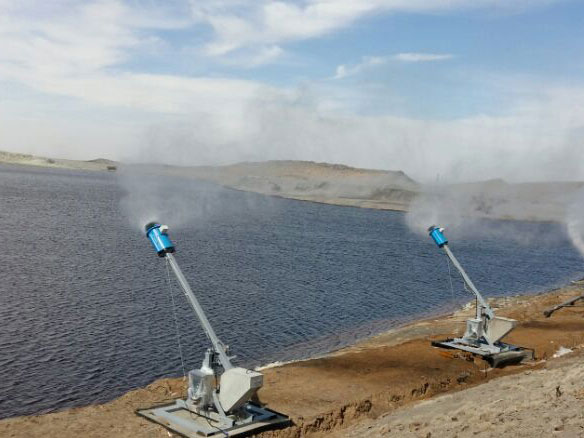 HV15B Land-based Evaporator
ParKwater® HV15B is a land-based mechanical vaporizer. It is simply designed, stable and reliable. Best for larger areas where wastewater contains lower dissolved solids or smaller to no particulates. It is a better solution to wastewater.
Request Quote
Download
Categories: ParKwater ® Mechanical Evaporator
Flexibility
It can be situated vertically or angled over the pond, and lower or raise the boom by manually operation.
High Performance
High-speed impellers process the best water droplets to evaporate, with up to 15 times evaporation efficiency than evaporation ponds.
Easy Maintenance
It is easy to clean up and maintain, and requires no weekly bearing lubrication.
Minimal Block
Particles smaller than 5mm is easy to pass and brings minimal clogging.
Superior Quality
It has been applied successfully in industry and outside environment for many years. The key parts are made of stainless steel to prolong the service life in the critical environment.