RealMax® RMSW String-Wound Filter Cartridge
<p>RealMax&reg; RMSW String-Wound Filter Cartridge provides reliable and consistent performance in a wide range of applications.</p>
<p>It is depth type filtration cartridge, consisting of textile fiber twined on the multi-bone framework tightly by the special craft to form a honeycomb structure with dense interal and thin outside. This design allows excellent filteration performance, which can remove the suspended solids, iron rust and particle effectively from the liquid.</p>
<p>It is manufactured using a precise winding techniques, with computer modeling which optimized the wound cartridge geometry maximizing the use if internal cartridge surface area. The unique construction improved the dirt-holding capacity.</p>
Request Quote
Download
Categories: Filter Element
RealMax® RMSW String-Wound Filter Cartridge provides reliable and consistent performance in a wide range of applications.
It is depth type filtration cartridge, consisting of textile fiber twined on the multi-bone framework tightly by the special craft to form a honeycomb structure with dense interal and thin outside. This design allows excellent filteration performance, which can remove the suspended solids, iron rust and particle effectively from the liquid.
It is manufactured using a precise winding techniques, with computer modeling which optimized the wound cartridge geometry maximizing the use if internal cartridge surface area. The unique construction improved the dirt-holding capacity.
Features & Benefits
Continuously graded pore structure of the filter capture contaminants throughout the media, therefore improved dirt-holding capacity
Excellent compatibility with a variety of fluids
Nominal 90% efficiency from 0.5 micron to 100 microns
Ideal for removing deformable particles or gels from process fluids
Extended core option eliminates the need for expensive housing hardware and allow for quick and easy cartridge change-out
True depth filtration minimize downtime for equipment repair or replacement, to further maximize profitability
Safe, easy incineration and disposal
Environmental Friendly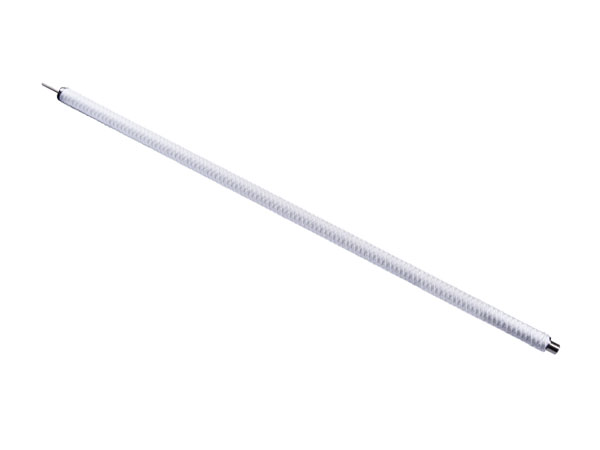 Application
Municipal & Portable Water Systems
Metal Finish / Plating Solutions
Prefilter for RO Membranes
Food and Beverage
Pharmaceuticals
Microelectronics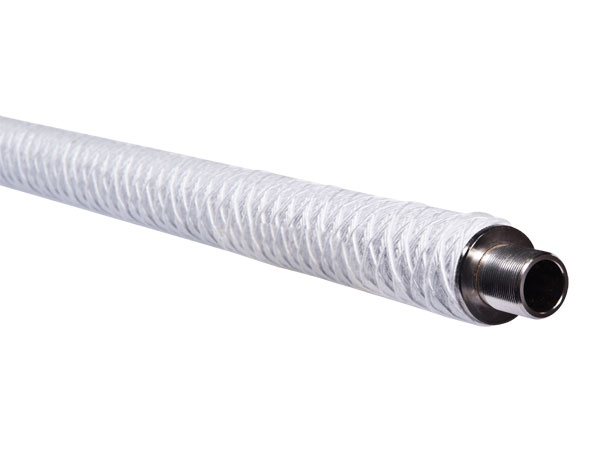 Specification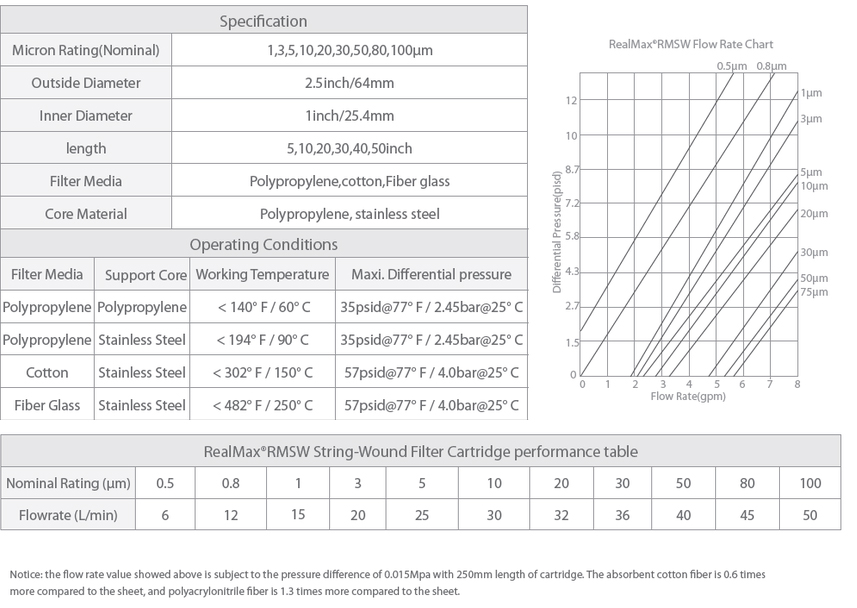 Ordering Information