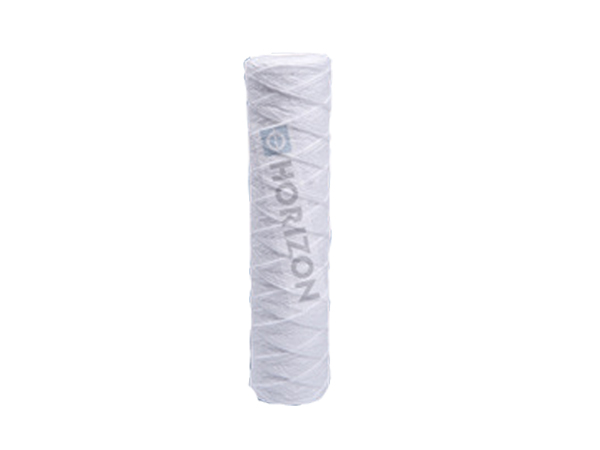 RealMax® RMMB Spunbond Filter Cartridge
RealMax RMMB Spunbond Filter Cartridge are made from glue free thermally bonded fibers of polypropylene. It is designed to provide significantly superior service life and assure high dirt-loading capabilities, while maintaining a consistent filtration efficiency.
It doesn't include any chemical adhesives. Fiber forms a structure of three dimensional micro- aperture after random bonding in vacuum as a unit of surface, interior and coarse filter.
The Fiber can have excellent filtration and dirt holding capacity in the cartridge because of its density. With little pressure difference, outside sparse and inside dense apertures and high dirt holding capacity, it can effectively remove the suspended solids, particles, rust and other impurities in the liquid which result in a longer life time.
Request Quote
Download
Categories: Filter Element
Features & Benefits
Exceptional dirt-holding capacity
100% pure polypropylene
Chemically compatible in most applications
No lubricants or anti-static additives
Consistent filtration over the life of the cartridges
End caps thermally bonded to cartridges
Several lengths and endcap configurations
End caps provide a positive seal to prevent bypass
Safe, easy incineration and disposal
Materials comply with FDA stardard
Application
Food and Beverage
Pharmaceuticals
Pre-filtration of sterile water or ultrapure water
Chemical material / organic solvent filtration
Pre-filter for RO Systems
Industrial / Chamical soda acid liquid filtration
Industrial water & Electro plating solution filtration
Imaging solution & Innk filtration
Specification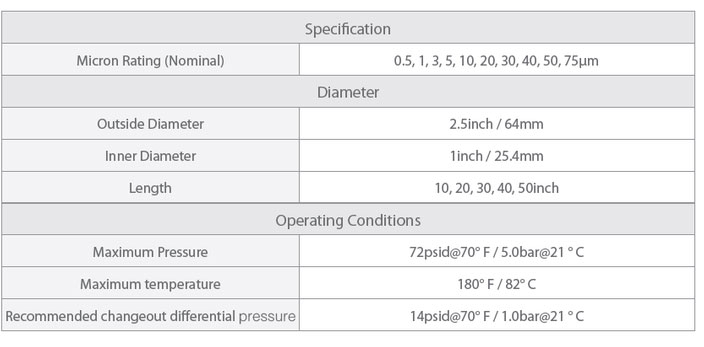 Ordering Information