Industrial Wastewater
2017/03/31
Industrial wastewater treatment covers the mechanisms and processes used for water treatment where has been contaminated in some way by industrial or commercial activities before wastewater is released into the environment or reused.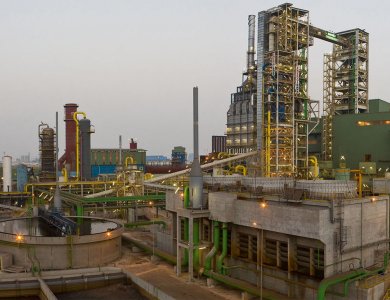 Industrial Waste Water Treatment Site
Recent trend in the developed world is to minimize the production of wet waste like water or something else and to recycle such waste during the production process. In fact,many industries remain dependent on processes that produce such waste.However, more and more industries realize that it is necessary to treat or recycle the discharge.So industries have taken actions to realize zero liquid discharge.To conform to the trend,Horizon can provide the production to apply for all processes during wastewater treatment,such as mechanical evaporators used for breaking water into mist to enhance the evaporation and filter cartridge used for removing suspended solids and protecting the following RO systems.Up to now,Horizon has built up a sales network covering 45 countries right across all the continents of the globe and accomplished some large-scale projects like Caribbean Curacao RDK SWRO Plant,Marsa Matrouh SWRO plant in Egypt,etc.Therefore,Horizon has rich experience in projects on industrial wastewater treatment and enormous influence all over the world now.